Exprimental study refers to the surveying and recording of physical patterns and techniques for the purpose of destruction prevention and academic research of cultural properties. Advance investigation must be performed to repair cultural properties for which original drawings do not exist.
Purpose
To secure base data for phenomenon recording and conservation of cultural properties, including original form, elements used, construction techniques, etc.
To secure base data for repair, restoration, and conservation management
To secure base data for academic research through verification of records, including element shapes and dimensions, measuring units of scale, rules and formalities, and relevant studies
Survey Method
Exprimental study can be categorized as basic surveying and precision surveying, depending on the degree of precision, and device surveying is categorized as photo surveying, light wave surveying, 3D scan surveying, etc.
Procedure for investigation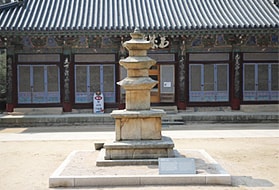 Selection of target objects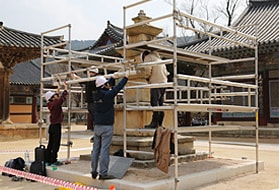 Installation of survey frame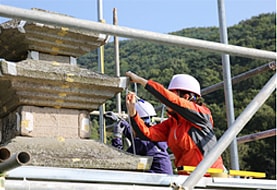 Installation of base strings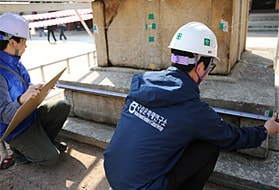 Actual measurement by hand on site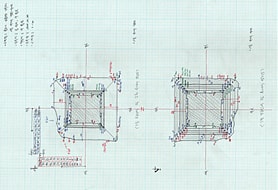 Organization of survey field book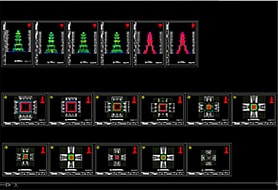 Procedure for investigation
Source: National Research Institute of Cultural properties, 2016, Stone cultural properties repair technology research 1 Stone cultural properties survey investigation technical research
Procedure for field book drawing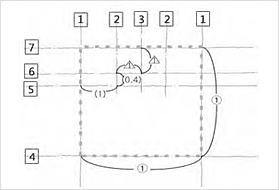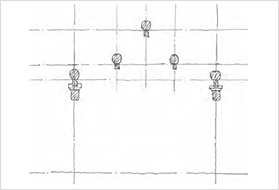 Drawing Janghyeo, Judu, and Changbang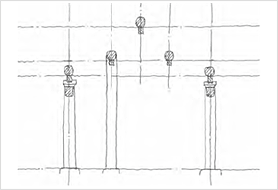 Drawing pillars and cornerstones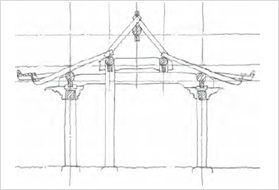 Drawing Jongbo, Ikgong, Yeonmok, and Buyeon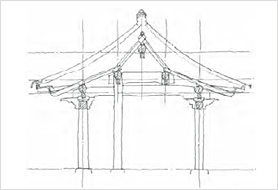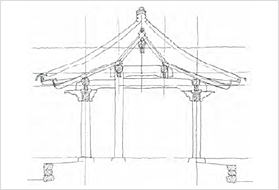 Drawing lintel, floor, and Ondol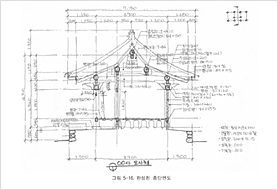 Drawing dimension lines and lead lines
Procedure for field book drawing [Source: Ministry of Land, Infrastructure and Transport, Principle and Practice of Hanok Design, 2014.]
Source

National Research Institute of Cultural properties, 2016, Stone cultural properties repair technology research 1 Stone cultural properties survey investigation technical research