A variety of materials constitute architectural heritage, and the conservational environment and condition of each material vary. Thus, instead of applying uniform principles and methods for conservation treatment, the principles and methodology most suitable to each material and element must be carefully chosen and applied. Currently, the process and method of basic conservation treatment for each material are specified; however, there is a need to devise the most proper conservation treatment measures for each element through various investigative research, depending on the condition of the individual elements.
Conservation Treatment of Wood
Wood, a fiber material, has the inherent problem of deterioration caused by insects and fungi. Two of the most notable ways to prevent harmful organisms on wood are fumigation and mothproofing. Fumigation treatment is an outstanding method capable of annihilating harmful organisms at once, and because the chemicals are in a gaseous state, it has the advantage of not leaving residue on the cultural heritage materials. However, the disadvantage is that the chemical effect does not last for an extended period of time. To resolve this issue, low-toxic and residual insecticides and antimicrobials are used after fumigation treatment. The duration and method of fumigation treatment depending on temperature are shown below.
Conservation Treatment of Wood
Duration of
Fumigation Treatment
Standard
Temperature
Purpose of
Fumigation
Unit Dosage
Chemicals Used
EO Concentration to be Maintained
1. 24-hour fumigation
25~30℃
Deinsectization · disinfection
300~600g/㎥
Hygen-A (E.O.+ HFC134a)
1.0% (120g/㎥)
2. 48-hour fumigation
20~25℃
3. 72-hour fumigation
15~20℃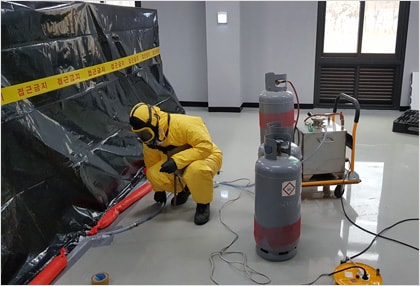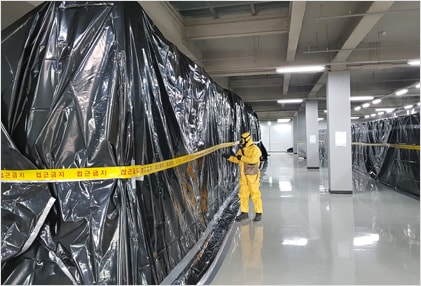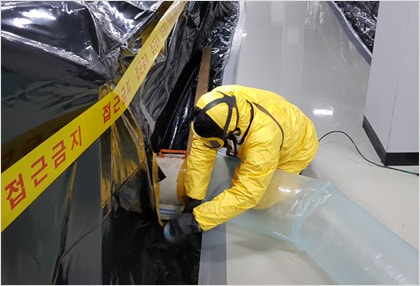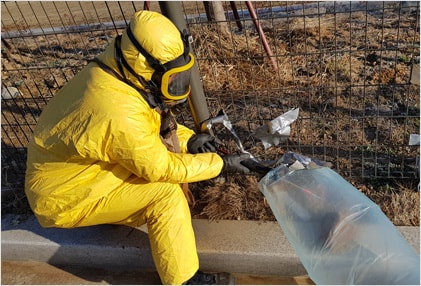 Exhaust concentration check
Conservational Treatment of Roof Tiles and Other Ornamental Tiles
Roof and ornamental tiles primarily show contamination by desquamation/exfoliation as they become hyalinized due to damage by physical impacts and are exposed to outside air. Such tiles exposed to outside air go through conservation treatment in the order of cleansing (dry and wet processing), binding and hardening, reinforcing fabrication of bound parts, and storage. The following is the conservation treatment process of roof tiles and other ornamental tiles.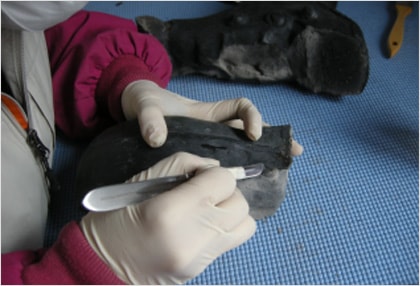 Removal of foreign materials using a scalpel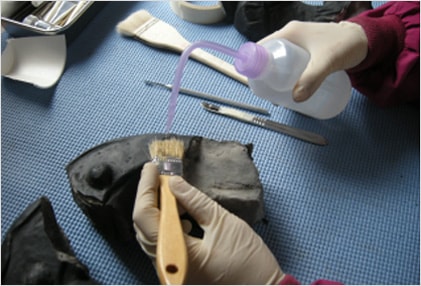 Wet cleansing using alcohol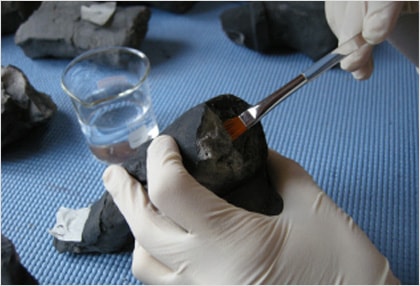 Hardening treatment of bound surfaces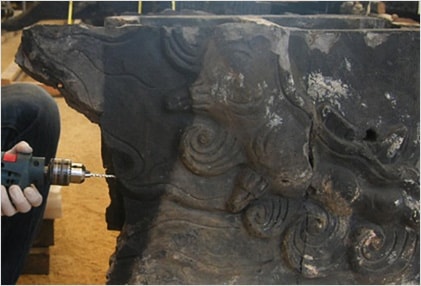 Insertion of titanium tie rods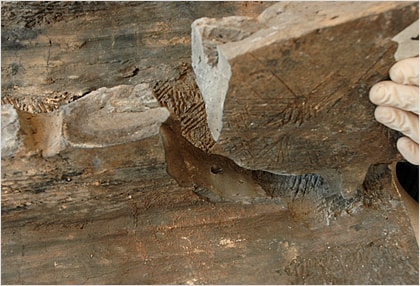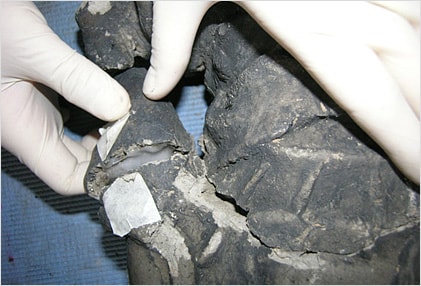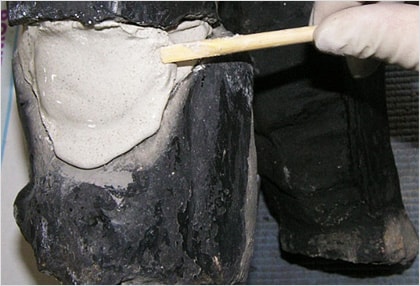 Restoration of lost parts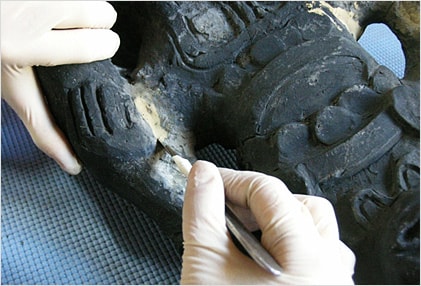 Filling cracks with resin
Conservation Treatment of Metals
Conservation treatment of metals is categorized by removal of corrosives generated and corrosion prevention. Corrosion of a metal is an intrinsic property as it has a natural tendency to return to its original oxidized state. Conservation treatment of metals comprises an investigation prior to treatment, removal of corrosives generated (rust), anticorrosion and reinforcing treatment, restoration, and color-matching. The following is the process of conservation treatment of metals.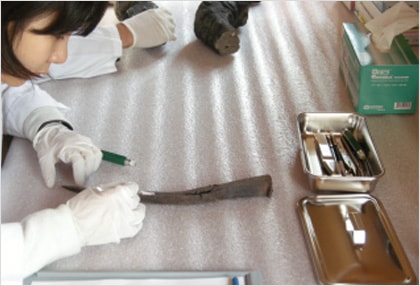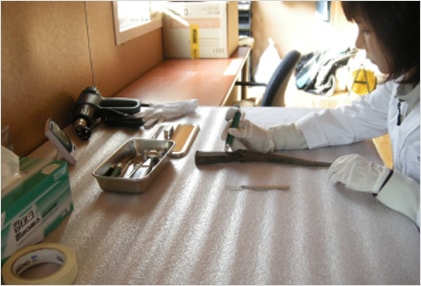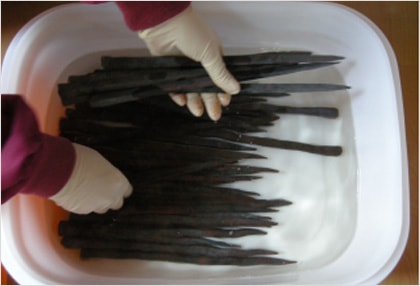 Anticorrosion treatment of metal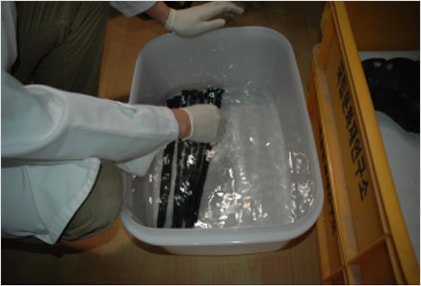 Reinforcing treatment of metal